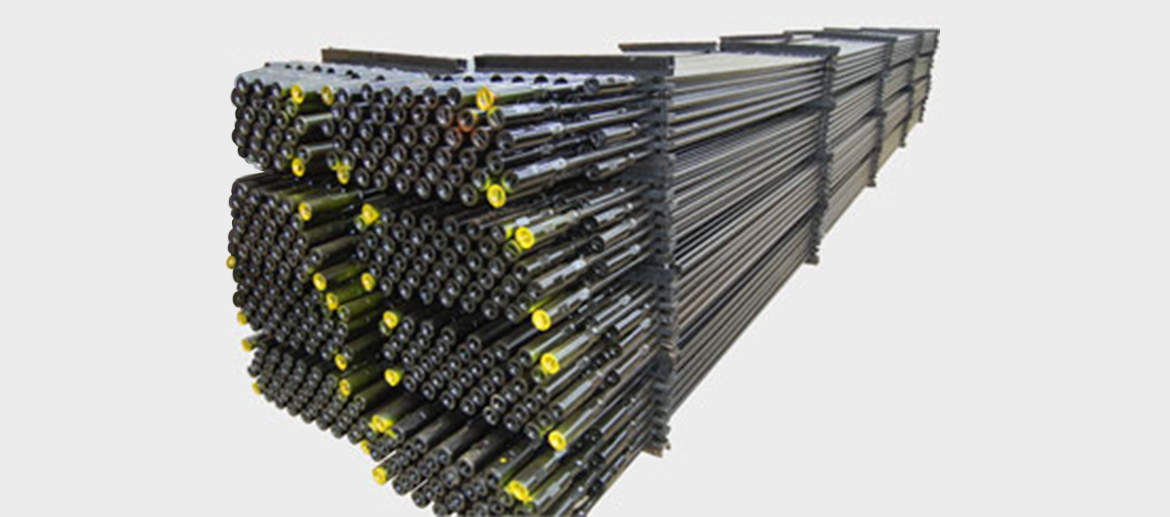 Sucker Rods & Equipment
Global Steel distributes a full range of API sucker rods to serve every need. Different grades and materials are offered, based on the load type and corrosive environment of the wells where they will be used. All sucker rods comply with API Specs 11B, Q1 and are ISO 9000 certified.
Pony rods comply with the same quality requirements applied to sucker rods, for each steel grade, there are pony rods available in 2 ft (0.61m), 4 ft (1.22m), 6 ft (1.83m), 8 ft (2.44m) and 10 ft (3.05m) lengths.
Global Steel also distributes polished rods to complete the sucker rod string.
One call to Global Steel provides our customers with competitively priced products and efficient safe dispatch to the job site.